What is Badass Times?
FUCKING FIRST online media for badass digital nomadsssss!!!!!!!

And we have social media built in! Yes, it's Facebook for digital nomads, where you can add friends, publish posts, promote your shit and brag the heart out. And this is just the start. Just hold your breath!
A groovy community, with stories powered by thousands of cool people
A badass place for you to publish your content, expand your reach, and connect with a non-toxic community of nomads, vagabonds, location independents, slowmads, Burners, expats, remote workers, and more
Wondering where to start?
Wisdom
Wisdom is where you get to teach everyone cool shit, so they can improve their skills. Shine bright like a diamond and grow with the community, badass!
WTF!
What the Fact! All the nomad news on one site! Here we write about visa changes, new flight routes, fresh technology, government red tape updates, etc. It hasn't been reported on Badass Times yet (like, within a week of being announced)? Dig in and break the story!
Word
In the beginning, was the Word, and the Word was with God, and the Word was God.
We believe that not only every word is god, but every author is also god. If your writing skills confirm, of course. What's your story? Show us what you've got on your plate with nomad experiences, diet experiments, personal growth hacks, Tinder date fuckups, and all that shit. We are all ears.
Living in the Philippines (or any other popular nomad destination) and know everything about its culture, food, cool co-working/living spaces, and unique spots, laws, taxes, and visas for nomads? Write a kickass post (or ten)! You could be featured in one of our special location collections. It means more eyeballs on your masterpiece!
How do I submit a story?
It's easy, boo. See that little blank avatar pic in the top right corner? Click it.
Hit the green "Create New Account" button.
Fill in all the details. Special note: be sure to create a username that uses no spaces. GrumpyDawg is cool, but Grumpy Dawg won't get you through to the next stage.
Hit "Sign up!" and wait for the verification email, then follow the instructions.
Verified and logged in? Boom! It's showtime! Just click the little avatar icon again, and rock it.
Now, promote the shit out of yourself, and include everything from your social media to your skills, preferences, and other cheezy-wizzy.
Don't forget to add a profile pic! We want everyone to see that fantastic creepy smile of yours – no extra points for photos from the Playa (sorry, dust lovers).
Done? Perfecto! You're all set for your first article, rock star.
Submitting your story
Just hover over the big "Create!" button, and choose "Story."
Before you get started, here are a few entrée guidelines you should follow:
Use slang and curse like a motherfucker! But don't overdo it.
Wanna tell everyone that you screamed "Fuuuuuuuuck!" when you lost your passport? Go ahead.
What we won't allow are harsh or truly derogatory curse words like "c*nt," or anything that comes remotely close to hate speech, and words that discriminate based on age, caste, disability, ethnicity, gender identity and expression, nationality, race, immigration status, religion, sex/gender, sexual orientation, victims of a significant violent event, and other similar terms.
You can use Urban Thesaurus and Urban Dictionary to spice it up.
Don't be shook – write in the first person ('I')
Tell your story. This isn't about "we" or "them," but it's about you.
Write something that hasn't been written before
To have your submission accepted, you're gonna have to make sure your story is engaging and bloody awesome, like a fresh breeze. We're not looking for "5 ways to book the cheapest train tickets" or "10 reasons being a nomad is the nuts." Find something cool to talk about.
Do the bloody research
Now, work it!
What's the larger narrative around this story?
How might the other nomads already feel about it?
What is your unique point of view on this topic?
How might your experience make others go yappy about it?
If you find other articles or research that backs up or provides a counterpoint to your story, add that link.
Craft a killer title
Imagine you're sending your article to just one person: your roomie, BFF, paramour, co-founder – someone who matches the badass you're trying to reach.
If he/she thinks, "what the fuck?" in response to your title, you haven't hit the nail on the head.
A good title is:
80 characters or less
Written in sentence case (And Not Title Case)
An accurate reflection of the content
Use images and media to add value
Your thumbnail is worth a 1,000-carat diamond. With how social networks work today, this featured image is your second headline.
Make sure you either own the rights to the thumbnail image you're going to use, or download one from a source that allows for use without image attribution, and use for commercial purposes.
Our favorites are Pixabay and Unsplash.
Never submit an article without a thumbnail. You can add images and videos within your text too, they will help to tweak your story.
Share your sources, as well as your own credentials
Don't be shy now after all that happened between you and your text. Also, share/attribute the wisdom you've gained from other badasses of our times.
Format like a boss
Use paragraphs, subheadings, and bulleted or numbered lists to structure your work for maximum readability.
Make links look dope. Hyperlink them to your text, rather than just pasting in the URL.
Choose the right categories
First, pick Wisdom, WTF!, or Word from the category list (only one of these please), and then choose the sub-categories (one or more) underneath your chosen category to tell us what your post is about.
Tag my bitch up!
Before you publish, ensure you've selected or created five tags that closely match your article's content and the terms you think the eyeballs are likely to be searching for. If you'd ask Google about the stuff you've written, what keywords would you use?
Start typing to see existing tags and select them. If they don't exist, it's OK – when you submit your tag, it'll be added for everyone else in the future. Technology!
Tadaaaaaa!
Just be patient now. We check every submission, and we'll do some editing to make sure all is good. We don't accept every article – yep, sorry, boo – and we don't have time to explain to everybody what the fuck was wrong. We may come back to you for some final clarification before posting. If you don't have your piece accepted, don't go mad. Try again, and read more of our stuff to get a better sense of what we're looking for.
If you've made it this far, you might be our frickin' badass staff writer one day.
We already love you. Yes, we do. We are living in badass times full of badass content for digital nomads that have to be shared. That's why we created Badass Times. It's not for regular shit like "popular destinations for digital nomads in 2020". We hope you found this guide helpful for becoming one of our badass contributors and potential staff writers. Welcome to the fam!
*Mic drop*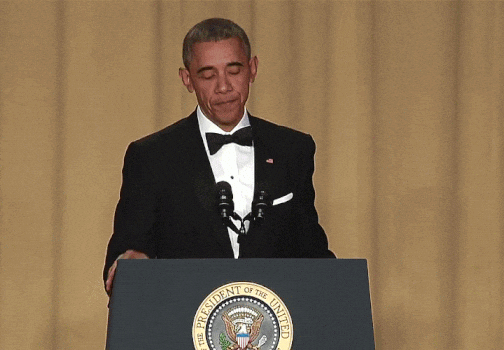 P.S. You have a chance to win super cool stuff from our sponsors once in a while for writing the best stories. You're welcome.
Letzzzzzz goooo!